Our Factory
VunFat Factory
煥發工廠
Our Product
我們的產品

Send us Enquiry

Vun Fat Factory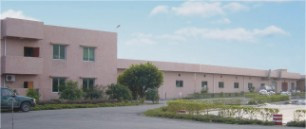 Our Production plants are housed in a factory of 100,000 sq. ft. and over a site of 240,000 sq. ft. in Shanshui,
Guangdong, China.
We are now able to buy over 5,000 metric tons of plastic waste material and produce around 4,000 metric tons
of recycled plastic material a month.

煥發位於中國廣東三水的生產廠房佔地面積達100,000平方呎, 總工場更佔約240,000平方呎。
我們每月購買超過五千噸的塑膠廢料及平均生產多達四千噸的再生塑料。


Our Products
We producing 4000 metric tons of Repro Pellet monthly, We produce HIPS White color Repro Pellet , HIPS Black
Color Repro Pellet, HIPS Grey Color Repro Pellet , EPS Black Color Repro Pellet and EPS Natural Color Repro
Pellet.
Our Marketing department set up Selling Center in China , like Shun Tak ,Shenzhen, DongGuan, Foshan,
Zhejiang, Hebei ,etc. At the same time, we selling our product to worldwide plastic partner , including Japan ,
United States, Europe.

我們每月生產約4000噸的HIPS 再生粒, 分別有白色, 黑色, 灰色的三種再生粒及EPS 再生粒, 分別有黑色和原色的
兩種再生粒。
我們於中國國內有多個銷售中心, 包括順德, 深圳, 東莞, 佛山, 浙江, 河北等等。 同時我們的再生粒亦出口到世界
各地的客戶, 包括日本, 美國, 歐洲等等。

HIPS White Repro Pellet
HIPS Grey Repro Pellet
HIPS Black Repro Pellet
EPS Repro Pellet
HDPE White Repro Pellet
HDPE Blue Repro Pellet
HDPE Grey Repro Pellet
Vun Fat Plastic Material (HK) Company Limited
31/F, Flat 3110, Cable TV Tower, 9 Hoi Shing Road, Tsuen Wan,N.T.,Hong Kong.
Tel :(+852)2407 5323 Fax : (+852)2409 6450
Website: http://www.vunfat.com